Project Development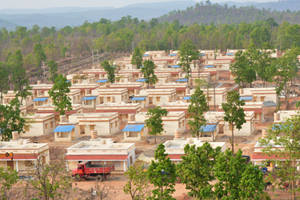 Construction of Office at Mine site at Hemgir in Sundergarh district has been completed. The same is functioning, since May 2015.
Construction of R&R colony Phase-I has been completed in all aspects, which is having 240 houses along with basic amenities like School building , Market place, Water supply system to each individual houses, Community Centre, Temple, Veterinary Centre, Training centre & Dispensary etc.
Shifting of Project Affected Families to the R&R Colony has been started.
All major statutory permits for coal mine development are in place.
Construction of Coal Handling Plant has been commenced.
Construction of water-pipeline system from Ib-Thermal Power Station to Manoharpur coalmine end (47 kms) is under progress.